Silly Kitten Gifts and Pictures
A silly kitten will put a smile on your face. She will warm your heart as well. Kittens are, in my opinion, some of the cutest creatures on earth. They're tiny and fluffy, and yet they are so full of life. Kittens are intrepid explorers and avid adventurers. They certainly live life to the fullest.
If you're looking for a gift inspired by silly cats and kittens, you may like the silly cat pictures and gifts presented here. I'm sure these items will brighten up the day of the lucky gift recipient.


A few kitten and cat quotes
Here are some of my favorite quotes about felines...


In the middle of a world that had always been a bit mad, the cat walks with confidence. ~ Rosanne Amberson


When a cat chooses to be friendly, it's a big deal, because a cat is picky. ~ Mike Deupree


Do you see that kitten chasing so prettily her own tail? If you could look with her eyes, you might see her surrounded with hundreds of figures performing complex dramas, with tragic and comic issues, long conversations, many characters, many ups and downs of fate. ~ Ralph Waldo Emerson


If the claws didn't retract, cats would be like Velcro. ~ Bruce Fogle


There are only five things really worth drawing; four of them are pretty girls and the fifth is cats. ~ Robert A. Heinlein


Curiosity killed the cat, but satisfaction brought it back. ~ Eugene O'Neill


Cats speak a subtle language in which few sounds carry many meanings, depending on how they are sung or purred. "Mnrhnh" means comfortable soft chairs. It also means fish. It means genial companionship... and the absence of dogs. ~ Val Schaffner


When my cats aren't happy, I'm not happy. Not because I care about their mood but because I know they're just sitting there thinking up ways to get even. ~ Percy Bysshe Shelley


If only cats grew into kittens. ~ Robert A. M. Stern


Silly Cat Pictures
The following pictures and gifts are brought to you in association with zazzle.com. This cool online store allows you to design and/or customize your gifts. So you can use the images of your own cat or kitten to create a one-of-a kind gift. Check it out!


I Break Things
Being Silly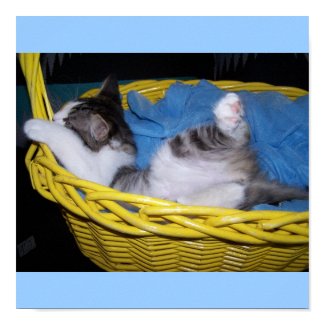 being silly kitty in basket
by
KatAnnette
Learn how and
where to sell paintings online
with Zazzle.
Food Fight
Surprise!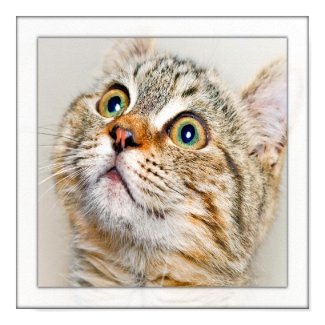 Surprised Kitten Face
by
Seedysu
Browse other
Kitten Posters
Kitty Chorus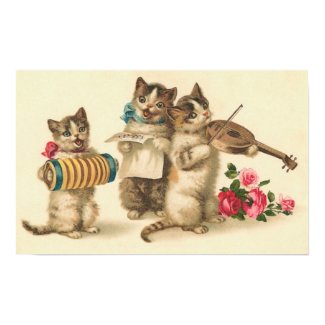 Kitty Chorus Print
by
tnmpastperfect
Browse more
Kitten Posters
Silly Kitten Gifts
These gift ideas are also brought to you in association with zazzle.com. By the way, if you have funny picture of your cat, you can use it to create your very own silly kitty gift. Zazzle.com is a fun online store that let's you personalize your own gifts.


Cute Mug
cute little kitten drinking bottle
by
doonidesignsanimals
Learn
ways to make money as an artist
on Zazzle.
Adorable Pair of Kittens – Mouse Mat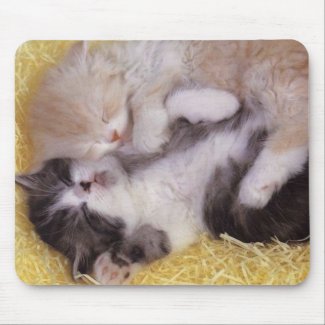 Sleeping Kittens
by
kokobaby
Join Zazzle.com's
artist affiliate program
Cats in Hats Magnets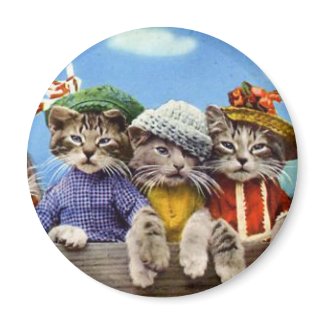 Cats in Hats
by
tnmpastperfect
View other
Kittens Magnets
Silly Kittens T-Shirt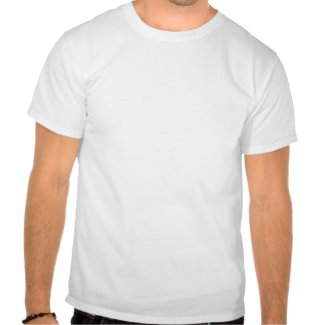 laughing kitty
by
mhubbell85
Become a
t-shirt affiliate
at zazzle.com
Dancing Kitten Cartoon – Tote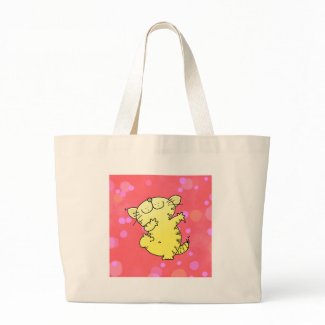 Cute Kitten Dancer
by
Toonboy
Join Zazzle.com's
artist affiliate program
I hope the gift ideas presented here help you find the perfect silly kitten gift. For more gift ideas, please visit the following pages...


Related Pages
Leave Silly Kitten and go to Cat Gifts
Go to the Home Page of Cat Lovers Gifts Guide