Fun and Interesting Cat Stuff
Have some free time on your hands? Here's some fun cat stuff to pass the time (when you have nothing better to do, of course). You will also find helpful information, such as cat resources for you and your kitty.


Some of the fun stuff you'll find here includes:
Cat Games
Feline Cartoons
Funny Pictures, and much more
Story Time
Share A Story About Your Cat! - If you love telling your cat's stories, this is the perfect place to do so. Let us know what you cat has been up to. And share pictures, too.


Cat Games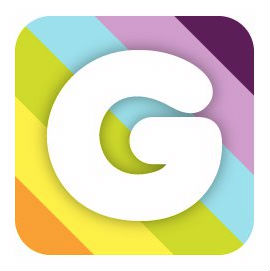 Free, fun cat games for cat lovers!
Take care of all kinds of cats. Pet them, wash and clean them, dress them up in cute cat outfits, or go on an adventure in search of fish and other delicious snacks cats love.
Cat adventures, cat puzzles and much more!




Fun Cat Gifts
Lorenzo the Cat - Check these wonderful prints and mousepads showcasing one of the handsomest Maine Coons I've ever seen. These make fantastic cat lover gifts! And while you're there, read his amazing biography.


Cat Age Calculator
Do you know how old is your kitty? Find out now! Use the cat age calculator below.
Looking for interesting and newsworthy feline stuff? Searching for the latest cat news? Cats have been making headlines for quite a while. We've all heard about poignant rescue stories, about unique felines winning cat shows, about lost kitties who found their way back home, about valiant felines saving their owners, about loving mother-cats adopting babies from other species, about cat cruelty cases, and much more. Here are a few famous cats. Here are some kitties that made news (this information is updated regularly):
For the latest info about cats, visit our cat news page.
Please check back often. Cats news are added and updated often.


Need to find a vet or cat breeder in your area? Or maybe you need to learn more about a specific cat breed. Or you want to adopt a cat and are not sure where to begin. Or you just want to find fun cat stuff.
There is a vast amount of cat information and resources on the Internet. But sometimes it's hard to find what you are looking for. To help you in your search, I've put together a page of helpful resources for cat and pet owners. This is a work in progress, so check back often because we'll be adding more information on a regular basis.
Also, check the links below for more information about cats and pets.
Great cat links
We Are Siamese - All about the beautiful and enigmatic Siamese cat.
----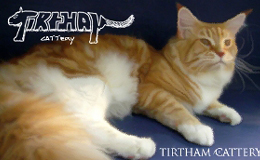 ----
Great pet links
The Pet Promenade - We sell a variety of quality pet products, at discount prices. We are totally devoted, to your beloved pets!
German Shepherd - The ultimate source for all things German Shepherd Dog. GSD-TV, GSD breed information, German Shepherd videos, training tips, GSD photos, puppy articles, German Shepherd only newsletter and blog, health and nutrition info, trivia facts, tips of all kinds, and so much more.

All-Natural-Pet-Care.com: A well-researched guide to natural,economical pet care solutions that are naturally the best for your best friend.

For helpful cat info, visit our cat resources page. This is cat stuff you can actually put to good use.
I hope you enjoy your visit. And please check back often as this page is updated periodically.


---
Find more Motivational Quotes
Cat Quotes
Cat Facts
Leave Cat Stuff and Return to Home Page