Funny Pictures of Cats
If you love cats, funny pictures of cats will brighten up your day.




Feeling down? Just take a look at your favorite funny cat picture and you'll soon start feeling better.
Do you have a funny cat? Take lots of pictures of him or her and share them with the world! You can create your very own online album via file sharing sites such as Flickr. Most of these sites are very user friendly, so give it a try.
My cat Max loves striking funny poses. I think he does it on purpose just to make me laugh. I'll soon be posting some of his pictures.
But for now, here are several funny cat pictures. I hope you enjoy them as much as I do. Gosh, I love these funny kitties.


I have noticed that what cats most appreciate in a human being is not the ability to produce food which they take for granted--but his or her entertainment value. - Geoffrey Hou
Funny Cat Pics
These are some of my favorite funny cat pictures. Aren't they adorable?
Do you need a ride? If cats could drive...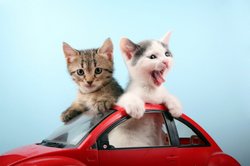 Are we cool or what? Cats with an attitude.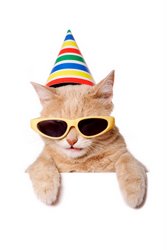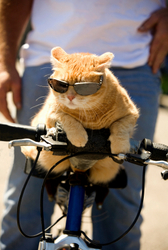 A cat sees no good reason why it should obey another animal, even if it does stand on two legs.- Sarah Thompson
This is a mess...
I hope the human takes care of it right away.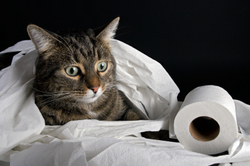 That is so funny!
Humans do the funniest things.
Did you like any funny cat picture in particular? Funny cats rock! Please keep checking back as new pictures will be added periodically.


Related Links

Very funny cats

Share a funny cat photo

Funny cat photos

Cute kitten pictures

Pictures of cats and dogs

A fun gallery of funny cats

Funny cat videos

More videos of funny cats

Funny cat names

Pictures of black cats


Leave Funny Pictures of Cats and return to Cat Pictures

Return to the home page of Cat Lovers Gifts Guide