Cute Kittens
Cute kittens always put a smile on my face. Just take a look at a couple of cute kitten pictures and your face will light up. Below you will find some of my favorite pictures of cute cats and kittens.




Indeed, cute and kitten certainly go hand in hand. And in my opinion, all kittens are cute, so you can never go wrong when choosing kitten pictures as gifts.
Some gift ideas using pictures of kittens include:
Posters - This is a fairly inexpensive gift and there are many options to choose from.
Art prints - If you can afford it, these make wonderful cat lover gifts.
Calendars - These make affordable yet practical gifts for cat lovers.
Clothing showcasing kittens - You will find t-shirts, sweatshirts, caps, socks, and much more.
Plush toys - For kids of all ages.
Personalized gifts using pictures of your own kittens (or the gift recipient's kittens). This is a terrific opportunity to unleash your creativity.
I never get tired of looking at pictures of cats and kittens, so if you're like me you'll enjoy the following cute kitties.
Do you love looking at funny kittens? Here are several pictures of funny kitties.

Cute kitties galore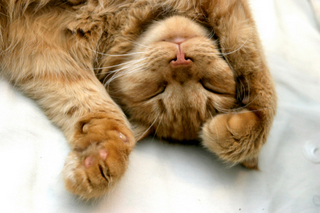 This cute kitty is clearly enjoying her nap... She reminds of my own kitties. When they were kittens, they would fall asleep anywhere. Oh, the sweetness of kittenhood...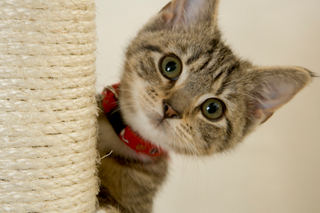 Picaboo!
Cats are curious
and
playful by nature, as this lovely (and cute) kitty can attest.
More pictures of cute kittens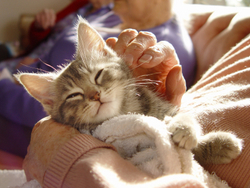 This one is enjoying a nap on her mother's lap. Awww, it makes me want to adopt another kitten!




This is a cute Scottish Fold. Isn't he just a cutie pie? I love this picture.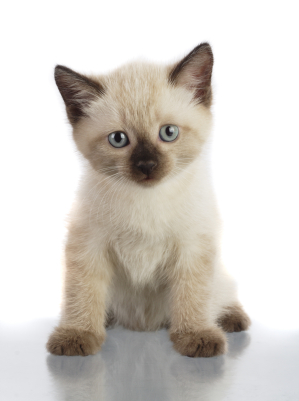 And this Siamese kitten is the sweetest (and cutest).
So if you are feeling down and need a little bit of sunshine, just take a look at any picture of a cute kitty.
Your day will get better in no time.


As you can see, pictures of cute cats and kitten are so lovely to look at.
And they make great cat lover gifts, too.


Related topics

More pictures of cute-kittens

More cute kitties - gifts and pictures

Pictures of funny kittens

More funny kittens

Black cat pictures

Funny pictures of cats

Pictures of cute kitties

Pictures of cute cats

More cute cat pictures

Cute kitty gifts

Cute cat videos


Leave Cute Kittens and return to Cat Pictures

Return to the home page of Cat Lovers Gifts Guide