Baby Cats Galore
Looking for cute baby cats? Look no more! Here's a collection of items inspired by the cutest cats. Some are humorous and irreverent, others are just cute and adorable. And they all make great cat lover gifts.




By the way, you can also create your own gifts using pictures of your feline "babies". Just go to Zazzle (see button below) and explore. You can design your own t-shirts, aprons, magnets, stickers, post stamps, mouse pads, and much more.
Now what do you think about when you think about kittens? I think about: cute-as-buttons little noses, soft, fuzzy hair, adorable feline faces... Kittens warm my heart and cheer me up. Baby cats are just too cute!


Baby cat quotes and gifts
The items shown below are brought to you...
They say the test of literary power is whether a man can write an inscription. I say, 'Can he name a kitten?' ~ Samuel Butler


Fun kitties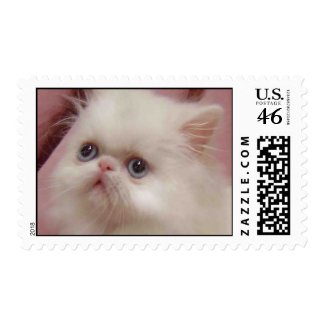 SHO SWEET
by
LALANNIE
Learn how to sell my art online
at Zazzle.com.
The trouble with a kitten is THAT Eventually it becomes a CAT. ~ Ogden Nash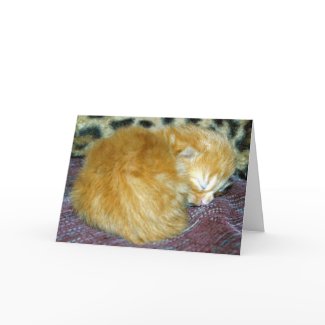 New Born Kitten
by
sjwilson
Design a
card
online at zazzle
A kitten is chiefly remarkable for rushing about like mad at nothing whatever, and generally stopping before it gets there. ~ Agnes Repplier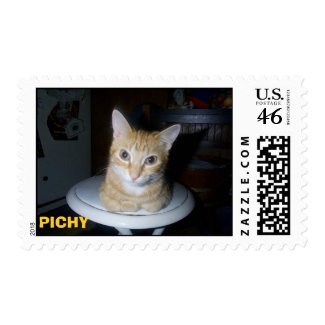 Pichy Figurine
by
slo_bro
Create custom postage
on zazzle
A kitten is so flexible that she is almost double; the hind parts are equivalent to another kitten with which the forepart plays. She does not discover that her tail belongs to her until you tread on it. ~ Henry David Thoreau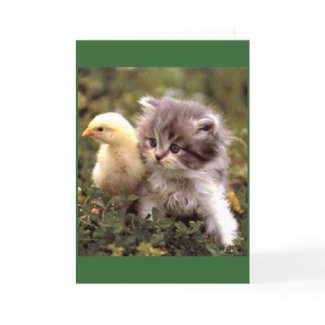 Kitten and Baby Chick
by
Precious_Prints
View other
Kitten Cards
An ordinary kitten will ask more questions than any five-year-old. ~ Carl Van Vechten
May the great galactic kitten always purr you to sleep. ~ Author Unknown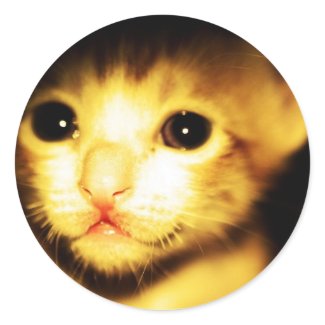 cat baby
by
Stevenmoils
View more
Cat Stickers
A kitten is in the animal world what a rosebud is in the garden. ~ Robert Southey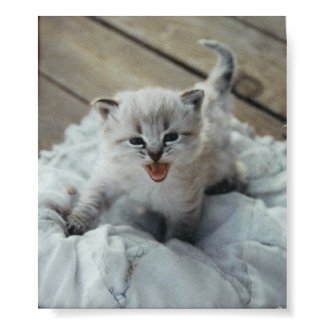 little baby kitten
by
jake0601
View all the other
artwork
at zazzle.com
Quotes about kittens
When your kitty purrs to you, doesn't it break your heart that you can't purr back? ~ Candea Core-Starke


To respect a cat is the beginning of the aesthetic sense. ~ Erasmus Darwin


There is one order of beauty which seems made to turn heads. It is a beauty like that of kittens, or very small downy ducks making gentle rippling noises with their soft bills, or babies just beginning to toddle. ~ T.S. Eliot


Kittens can happen to anyone. ~ Paul Gallico


Kittens believe that all nature is occupied with their diversion. ~ F.A. Paradis de Moncrif


For he purrs in thankfulness when God tells him he is a good cat. ~ Christopher Smart


Kittens are angels with whiskers. ~ Author Unknown


Kittens are furry cherubs. ~ cat-lovers-gifts-guide.com


More Kitten pages
Looking for something?
Leave Baby Cats and return to Cat Gifts
Return to the Home Page of Cat Lovers Gifts Guide