Unique Cat Toys
Looking for unique cat toys? You've come to the right place. Here you'll find lots of fun and inexpensive cat toy ideas.




Cats love playing. And they like all kinds of toys: Balls, rattles, mice toys, plush toys, you name it. And you can find lots of inexpensive toys at any online pet store. But if you're looking for a special toy for your kitty or if you're searching for something original to give as a gift to your cat loving friends, then you will have to look beyond the traditional cat toys.
Below you'll find several unique cat toys I've found online. Most of them are affordable and some you can make yourself. Consider these ideas before you buy cat toys, and don't forget to have fun during the selection process.
Fun toys kitty will enjoy
Here's a list of unique cat toys for you to consider. They are so much fun. I'm sure you'll find something that will delight your kitty.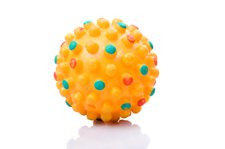 Scented cat toys: Catnip scented toys are among cats' favorite toys. Oh yes, they love that scent. And you can find an assortment of toys that are either catnip scented or come filled with catnip.
Another option is the honeysuckle scented cat toys. Some experts suggest that honeysuckle scented toys are a good alternative for cats who do not respond to catnip.
Scented cat toys include: mouse toys, balls, plush toys, and bags.
Catnip scented bubbles: This "toy" is one of my cats' favorites. They love chasing and bursting the bubbles. And the catnip scent enhances the whole experience. I'm sure any kitty will be delighted with this unique cat toy.
Flashing kitty ball: This star-shaped, multi-spiked toy lights up when touched. It is made of a soft, bouncy, gel-like material. This ball toy is sure to provide your cat with long hours of fun and entertainment.
Da Bird wands: Talk about an interactive toy. Each wand has a string, which comes with an insect attached to it. You just wave the wand and kitty will go crazy. These fun wands come in different versions: Da Bee wand, the Butterflier wand, and the Dragonflier wand.
Chew toys… for cats: If you thought chew toys were only for dogs, think again. There is a wide selection of chew toys especially designed for cats. Some of these toys are also designed to help kitty maintain healthy teeth. Many dental toys also come filled with catnip.
Other chew toys are just for fun and are designed to curb kitty's chewing urges. These toys come in different sizes and designs. You can find several types of "chewable" toys, including mouse toys, rings, and even rattles.
Ball toys with mice: It goes without saying, most cats love playing with mouse toys. Kitties also enjoy chasing balls. So this toy is the perfect combination that will satisfy your cat's desires. One version of this type of toy consists of a ball toy with holes out of which tiny mice pop in and out.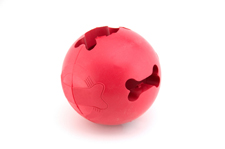 Puzzle treat toys: Puzzle toys are a great solution for bored cats, and they are easy to find online. Puzzle toys come with treats inside, which kitty has to retrieve through the toy's openings.
These toys will encourage kitty to work for his/her food. Puzzle toys also provide your cat with mental stimulation as well as amusement and entertainment.
This article shows you how to make your own cat toys.
Rotating laser toy: Your cat will enjoy chasing the laser light of this rotating toy. Other laser toys include laser pens and wands. A word of caution: Always monitor your cat whenever he plays with a laser toy, and never point the laser light directly at your cat's eyes as this will cause injury.
Homemade cat toys: If you want to save some money, unleash your creative side, and design a truly unique toy, then make your own toys! Visit our homemade toys page for lots of ideas. Remember: reuse, recycle, reclaim, repurpose.


Related links

Catnip toys

Homemade toys


Leave Unique Cat Toys and return to Cat Toys

Return to Home Page