Manx Cat Pictures
Manx cat pictures make fun and affordable gifts for cat lovers. You will find several posters and prints featuring Manx cats to choose from.
In addition to posters, you will find a wide array of items inspired by these unique-looking felines: calendars, t-shirts, home décor items, and more. It should be relatively easy to find the perfect Manx-inspired gift. You will find several ideas here.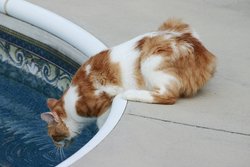 So what makes these cats so special?
Manx cats' best-known characteristic is their lack of a tail. Cats of this breed are born without a tail or with a very short one. Interestingly, this trait is all-natural. It is the result of a mutation of the spine.
These felines come in all "cat colors": black, white, orange, etc. They also come in different patterns, including: bi-color, calico and tabby.


Animals are ever so psychic. There are some people who just can't come in here...The cats particularly, they seem to know. You can fool everybody, but landy dearie me, you can't fool a cat. They seem to know who's not right, if you know what I mean.
~ DeWitt Bodeen, Cat People, 1942
Pictures of Manx Cats
The following posters and prints are brought to you in affiliation with
AllPosters.com
.
Tabby Beauty
Domestic Cat, Tabby Manx No Tail
Buy This Allposters.com
Portrait of a Manx
Manx Cat Sitting Down So You Cannot Really See That It Does Not Have a Tail
Buy This Allposters.com
Three Little Kitties
Trio of Tailless Manx Cats Play on House Furniture
Buy This Allposters.com
Gift Ideas Inspired by the Tail-Less Cat
The following gift ideas are brought to you in affiliation with Zazzle.com.


Cute Kitty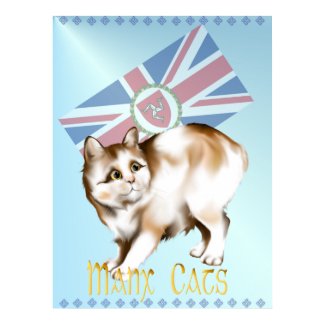 The Manx Cat Poster
by
MoreCats
Become a part of Zazzle's
artwork affiliate program
Happy Manx Mug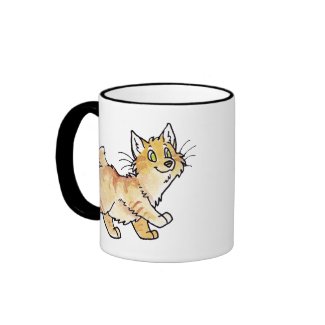 Cream Tabby Manx Kitty
by
ninjahijinx
Browse
Cat Mugs
Manx Cat Picture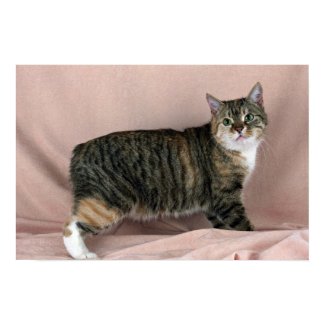 Manx, tortie tabby
by
lolanimals
sell your art prints online
with Zazzle.
Love My Manx – T-Shirt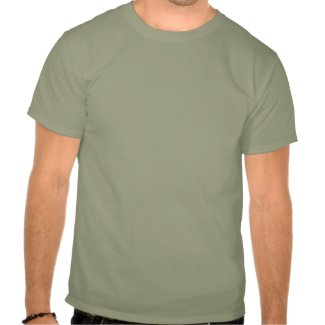 Manx
by
GrinBay
Browse
Cat T-Shirts
Vintage Image - Sticker
Manx Cat Vintage Kitsch Illustration
by
caferetro
Make a
sticker
online at zazzle.com
Did you ever hear of a thing like that? Oh, what a proud mysterious cat. ~ Vachel Lindsay, The Mysterious Cat
Popular articles about cat breeds
Leave Manx Cat Pictures and go to Cat Pictures
Go to the Home Page of Cat Lovers Gifts Guide