Funny Kittens
The pictures of funny kittens presented here will surely cheer you up. All creatures, big and small, can be funny. But kittens take it to a different level. People seem to enjoy seeing kittens in hilarious situations. There are entire websites devoted to sharing funny kitten pics. And if you do a search for funny kitty videos on YouTube, you will find hundreds of them.
So why are kittens so funny? I guess their cuteness and innocence play a part. Plus, they're naturals. They are just hilarious without even trying.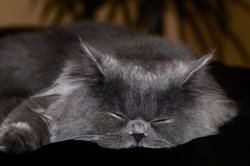 If you are looking for a cute cat lover gift, consider giving one inspired by funny kitties. Below you will find several gift ideas, including posters, calendars, and mousepads. You will certainly find one that will delight your cat-loving friend.
Looking for a bit of feline humor? At the bottom of the page, you will find a small collection of funny quotes inspired by cats.


Funny kitten pictures
These funny kitten photos and images come to you in affiliation with Art.com.
Hey, a rabbit in a teapot, that's funny
Catnap time
Cute and funny
Lost in the jungle
Gifts depicting funny kitties
The following items are brought to you in affiliation with Zazzle.com. They make cute and affordable gift ideas for cat lovers.


Funny pumpkin
What's up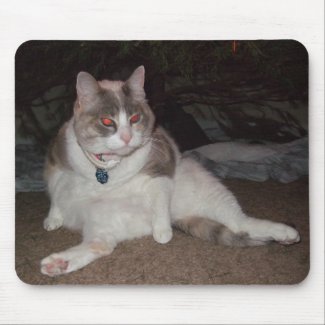 Cat & Mouse
by
KittyCorner
View a different
mousemat
on zazzle
Just chilling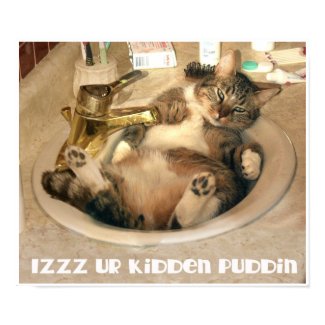 Kidden Puddin
by
kjwdraw
View more
Cats Posters
Cactus again?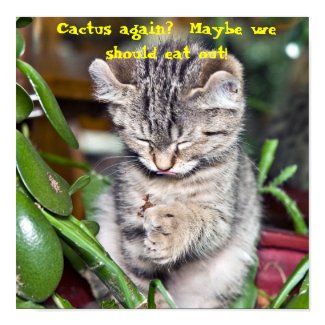 Funny-Kitten / Eat Out
by
Seedysu
See other
Funny Posters
Princess – t-shirt design
Princess Kitten Shirt
by
lamessegee
Join Zazzle's
t-shirts affiliate programs
Funny cat and kitten quotes
Cats have inspired many funny quotes and jokes. The following sayings will put a smile on your face.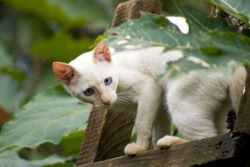 Cat's motto: No matter what you've done wrong, always try to make it look like the dog did it. ~ Author Unknown
I got rid of my husband. The cat was allergic. ~ Author Unknown
It's really the cat's house - we just pay the mortgage. ~ Author Unknown
Cats' hearing apparatus is built to allow the human voice to easily go in one ear and out the other.~ Stephen Baker
Dogs are eternally grateful that humans exist; cats, however, are simply mildly appreciative! ~ Carl Brizzi
A cat, I am told, has nine lives. If that is true, I know how a cat feels. ~ Caryl Chessman
All cats love fish but fear to wet their paws. ~ Chinese Proverb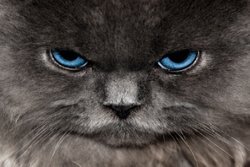 Never try to outstubborn a cat. ~ Robert A. Heinlein
People with insufficient personalities are fond of cats. These people adore being ignored. ~ Henry Morgan
Cats aren't clean, they're just covered with cat spit. ~ John S. Nichols
A cat will do what it wants when it wants, and there's not a thing you can do about it. ~ Frank Perkins
Cats are rather delicate creatures and they are subject to a good many ailments, but I never heard of one who suffered from insomnia. ~ Joseph Wood Krutch


If you enjoyed this page about humorous kittens, you will enjoy the following:


Popular pages:
Leave Funny Kittens and go to Cat Pictures
Go to the Home Page of Cat Lovers Gifts Guide