Dilute Calico Cat
What is a dilute calico cat? First, let me describe what a calico cat is: Calico is not a specific breed, it is a coat pattern. A calico is a cat with a three-color coat. The coat must have distinct patches of white (main color), black and red (also called orange).




You will find that the calico pattern occurs in different breeds, including the American Shorthair, Japanese Bobtail, Manx, and Persian.
Are you interested in learning more about these unique felines? This article has information about breeds with the calico pattern.
Now, dilute calicos also have a tricolor coat. But the red and black patches are diluted (or washed out). So red turns into cream and black turns into blue (gray).


Dilute Calicos Gift Ideas
If you or someone you know has a dilute calico kitty, you may like the following items. They are brought to you in affiliation with Zazzle.com. These articles make wonderful (and budget-friendly) cat lover gifts.
Cat Love (dilute calico long hair)
by
SugarVsSpice
View more
Cat Bags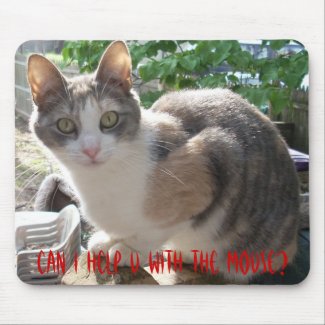 CAT: Can I Help U With The Mouse?
by
minx267
Browse other
Calico Mousepads
Cartoon Cat (dilute calico long hair)
by
SugarVsSpice
Buy
aprons
online at zazzle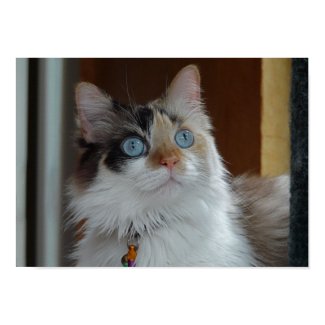 Wisdom Looks Up poster
by
odd_eyed
Shop for
art
available at zazzle
Cartoon Cat (dilute calico short hair)
by
SugarVsSpice
Design
canvas tote bags
from Zazzle
Cartoon Cat (dilute calico long hair)
by
SugarVsSpice
Make a
customized tshirt
online at zazzle
Looking for something?
I hope you like this dilute calico gift ideas. For more on calicos, please check the pages listed below.
Related Pages
More calico cat gifts
Is there a calico cat breed?
Leave Dilute Calico Cat and return to Cat Types
Return to the Home Page of Cat Lovers Gifts Guide