Animal Holiday Cards
Delight your animal loving friends with fun animal holiday cards. You will find lovely animal Christmas cards that feature different types of animals, including dogs, cats, birds, and wild animals.




If you want to give unique holiday cards, why not make your own? Using pictures of your own pets is one of the easiest ways to personalize your cards. You can go to a store like Zazzle.com and create your very own, unique holiday cards.


Love of animals is a universal impulse, a common ground on which all of us may meet.
By loving and understanding animals, perhaps we humans shall come to understand each other.
~ Louis J. Camuti
Cool animal holiday cards from Zazzle.com
At Zazzle.com you will find a wide selection of animal Christmas cards. This cool store also gives you the tools to make your own cards. Just upload your pictures and follow the instructions. And it gets better, you can create other gifts using your pet's photos: t-shirts, magnets, tote bags, and much more.


Here are some fun cards: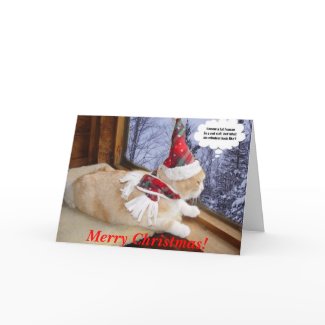 Waiting for Santa
by
myrtieshuman
create a card
designs on Zazzle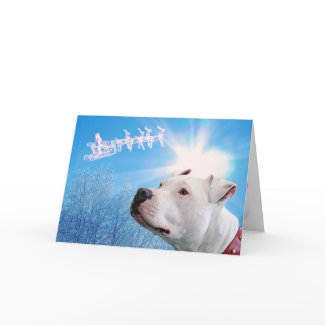 PItbull White Dog Christmas Wish
by
beverlytazangel
create a card
designs on Zazzle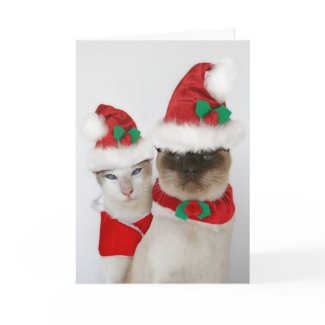 Merry Christmas!
by
knichols1109
Become a
greeting card affiliate
for Zazzle.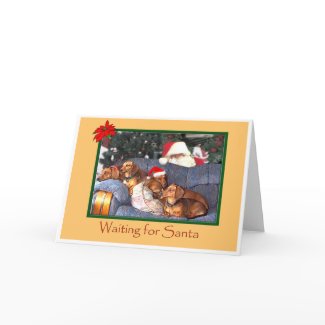 Waiting for Santa
by
relativeperceptions
Shop for a different
greeting card template
online at zazzle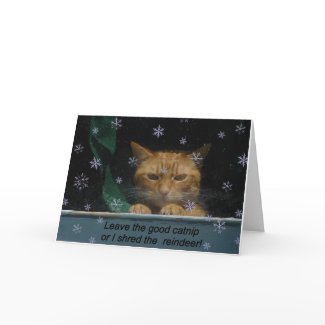 Christmas Card 'Shred rhe Reindeer'
by
LaraGermony
Shop for
cards
at zazzle
Animal-inspired greetings and quotes
Are you making you're own animal holiday cards and need inspiration creating a special message for your cards? Here are a few holiday greeting ideas and animal quotes to help you get started:
Holiday wishes
~ It is the season to be grateful for the pets in our lives.
~ Wishing you a merry, furry Christmas!
~ May this holiday season bring you joy and cheer to you and your animal companions.
~ Our animal friends are a true blessing during this holiday season.
~ This season, let's celebrate our pets and the love they bring into our lives.


Animal quotes
I love collecting quotes about cats and animals, here are some I find quite insightful.
The man who is described as behaving like a beast would often in his behavior be a disgrace to any known animal. ~ Ernest Bell
Let us remember with humility the loneliness of being man in a universe we do not understand and the vulnerability of the human condition. The animals could do very well without us, but we cannot do without them. ~ Gerald Carson
God loved the birds and invented trees. Man loved the birds and invented cages. ~ Jacques Deval
I am in favor of animal rights as well as human rights. That is the way of the whole human being. ~ Abraham Lincoln
The squirrel that you kill in jest, dies in earnest. ~ Henry David Thoreau
The dog is a gentleman; I hope to go to his heaven, not man's. ~ Mark Twain
Here are more animal quotes.


Still looking for holiday cards? These are brought to you in association with Amazon.com.


Animal Christmas cards
More lovely animal-themed holiday cards
Here are more ideas
For more pet holiday cards, please visit:
Leave Animal Holiday Cards and return to Products for Cat Lovers
Return to the Home Page of Cat Lovers Gifts Guide