Well travelled cat!
by Rebecca
(New Zealand)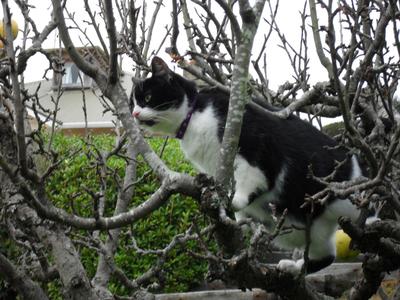 Tree climbing cat
This is Buffy, originally from London and has travelled the world, through Europe, Dubai and now resides in New Zealand.

Now 9 she has been a faithful companion on my travels and although not enjoying the various injections, tests and quarentine, loves it here in New Zealand
Join in and write your own page! It's easy to do. How? Simply click here to return to Tuxedo Cats.