Valentine Pets
I love Valentine pets! And I love giving gifts that celebrate our love for our pets.
If you are looking for a Valentine's pet lover gift for, consider the gifts presented here. Don't know what to give? Fortunately, there are tons of options to choose from.
Below you will find a tiny sample of the many Valentine gifts inspired by pets. The good news is that most of these gifts are budget-friendly. You don't have to break the bank to surprise your friends!


Love is in the air
Here are a few quotes and sayings about pets and love...
Love the animals: God has given them the rudiments of thought and joy untroubled. ~ Fyodor Dostoyevsky
You enter into a certain amount of madness when you marry a person with pets. ~ Nora Ephron
Love me, love my dog. ~ Latin saying
Oh cat, I'd say, or pray: Be-ooootiful cat! Delicious cat! Exquisite cat! Satiny cat! Cat like a soft owl, cat with paws like moths, jeweled cat, miraculous cat! Cat, cat, cat, cat. ~ Doris Lessing


Valentine Cats and Dogs
These fun gifts from Zazzle.com will certainly delight any pet lover. Gift ideas include: keychains, mousepads, tote bags, prints and more.


Dog and cat
True love
true love
by
Lucia_Salemi
Poster printing
by zazzle.com
Be my Valentine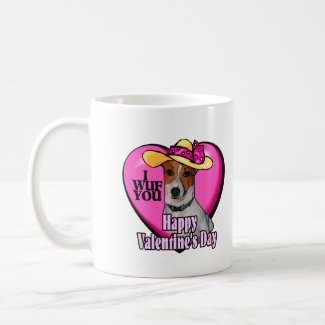 Jack Russell Terrier Valentines
by
DogsByDezign
Browse more
Dogs by dezign Mugs
Kitties in love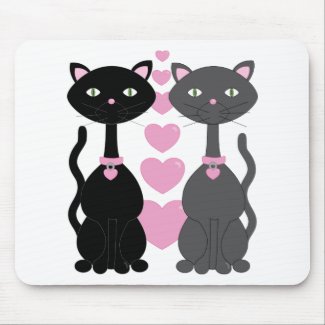 Candy Kitty in Love
by
candystore
Browse
Cat Mousepads
Valentine pets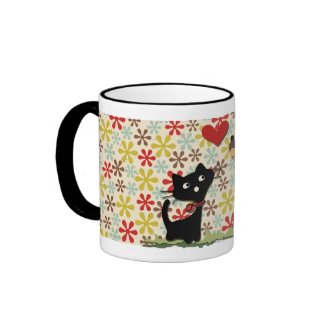 In Love! Mug
by
HoodiesCollection
Create
promotional travel mugs
at zazzle
My cat is my Valentine
I wuf you
The key to my heart
You have the key to my heart
by
lucykitty
Browse other
Kitty Keychains
Be mine t-shirt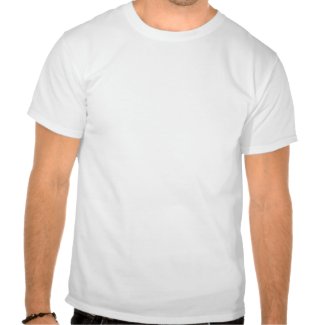 Cats In Love
by
Lidusik
Browse other
tees
made on zazzle
Hug me
hug me kitten poster
by
Lucia_Salemi
See more
Love Posters
Valentine Day's Cards
Express your love, acknowledge your friendship, celebrate good moments with a Valentine Card:
Best buddies
Valentine-Pets Card
by
Rajee1
See more
Eric Cards
Kitten and puppy
Cat Loves Dog
by
artmuvz_cats
Make note cards
on Zazzle
I love you
I love you
by
StressieCat
See more
Stressie Cards
Life with you is…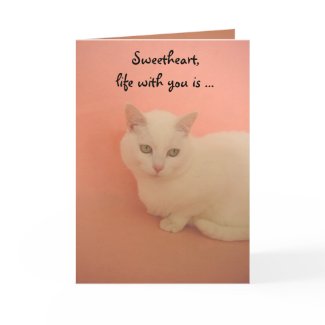 PURRRR Contentment
by
myrtieshuman
Browse other
Missy Cards
Valentine cat card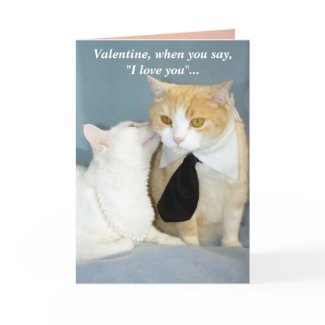 MEWS-ic to my ears
by
myrtieshuman
create card
designs on Zazzle
Related Pages


The following pages have more gift ideas for Valentine's Day.
Leave Valentine Pets and return to Cat Gifts
Return to the Home Page of Cat Lovers Gifts Guide