Trixi
by Karin
(Washington State)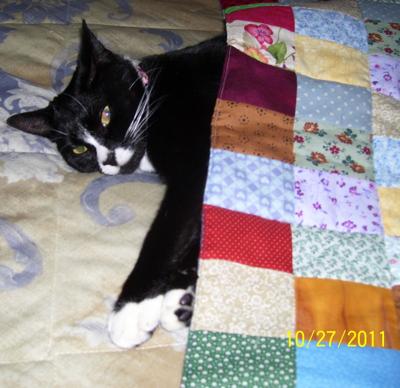 Trixi came to us via a shelter, and from Day 1 she stole our hearts. What attracted her to us was her inquisitive and lively personality, and we were not mistaken in our choice.

Trixi is a loving cat: she loves laps, sleeping on my laptop, the laser pointer, tuna, any box, open or closed, and being with her family of two retired people. She's bold in her conversation, and often has a lot to say when she wants something. We know she would dearly love to go outdoors, but alas...that is not to be.

We never thought she would become a part of our little family so quickly and endearingly. We expect many years with our darling little girl since luckily, she's only two years old.

Note from the webmaster: Click on each thumbnail to enlarge picture.