Tom and Jerry Pictures
Are you a fan of Tom & Jerry? Looking for Tom and Jerry pictures? Below you will find a selection of Tom and Jerry posters celebrating Tom and Jerry movies. You will also find other gift items inspired by these famous cartoon characters.




The beloved cat and mouse duo formed by Tom and Jerry has always been one of my favorite cartoons.
Created by the team of William Hannah and Joseph Barbera, Tom and Jerry follows the adventures and misadventures of a gray house cat (Tom) and a witty mouse (Jerry). This amazing pair graced both the big screen (short and feature-length films) and the small screen. Several of the critically acclaimed shorts won an Oscar, including Mouse Trouble (1944) and Quiet Please (1945).
There were two feature-length movies starring these two: Tom and Jerry: The Movie, which was released in 1993, and Tom and Jerry: The Fast and the Furry, which was originally made for video and later released in select theaters in the United States.
For additional information about this odd couple, please visit the following pages:
Tom and Jerry pictures
If you or your cat loving friends are also fans of Tom and Jerry, you may be interested in the following posters and memorabilia. And it goes without saying, these items make great cat lover gifts.


The following gift ideas are brought to you in affiliation with Zazzle.com: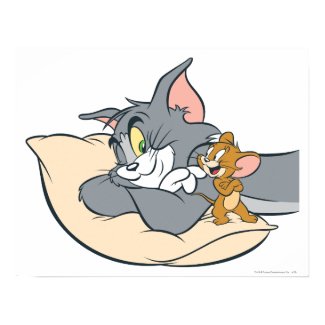 Tom and Jerry On Pillow
by
TOMANDJERRY
Large format poster printing
from zazzle
Tom and Jerry Chase
by
TOMANDJERRY
Browse more
Tom jerry Posters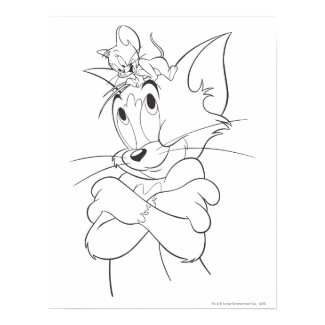 Tom and Jerry On Head
by
TOMANDJERRY
Poster printing
by zazzle.com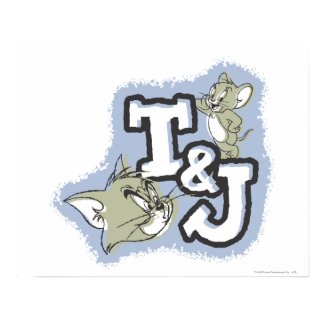 Tom and Jerry T&J Logo
by
TOMANDJERRY
Large format posters printing
from zazzle
Tom and Jerry memorabilia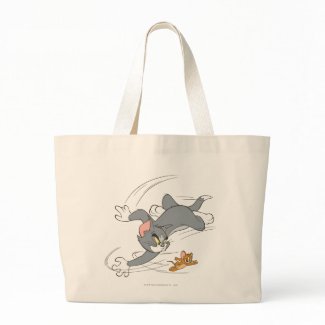 Tom and Jerry Chase Turn
by
TOMANDJERRY
Create a
bag
at zazzle.com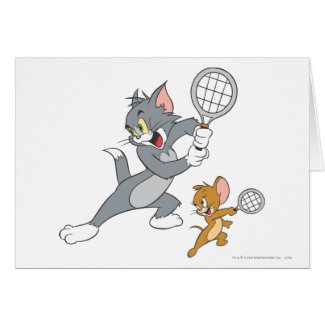 Tom and Jerry Tennis Stars 1
by
TOMANDJERRY
Make a card
on zazzle
More posters and gift ideas
The following gift ideas are brought to you in affiliation with Amazon.com:
Tom and Jerry movies and memorabilia
Leave Tom and Jerry Pictures and return to Cartoon Cats
Return to the Home Page of Cat Lovers Gifts Guide