Tiggy
by Amanda
(Newcastle England)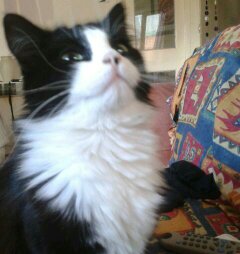 It took me ages to get a decent picture of her that day. She would turn her head away just before the shutter went.

Note from webmaster: Click on thumbnail to enlarge. And go here for a picture of the lovely Fleur, a picture submitted by Tiggy's human friend.

And here's a new photo of Tiggy.