It's Raining Cats and Dogs!
It's raining cats and dogs!
Most likely, you've heard this phrase before. But what does it mean and where does it come from?




The meaning is quite simple. This phrase is used to indicate that it is raining hard.
Now, as to its origins there are several theories. Some experts say that this expression may have come from medieval times. During that period of history, people in European cities used to dispose of garbage (including dead cats and dogs) by dumping it in the gutters. Obviously, during heavy rainstorms, such waste would inundate the streets.
Another theory suggests that the commotion created by cats and dogs fighting reminded people of the explosive sound of thunderstorms and the loud noise produced by heavy downpours.
Mythology may have also inspired this saying. In the folklore of Northern Europe, it was believed that cats commanded the weather and dogs embodied the wind.
And yet others claim that this phrase first appeared in "A Description of a City Shower", a poem by Irish poet and satirist Jonathan Swift.
There are quite a few conjectures and hypothesis as to the source of this popular phrase, as you can see. These are only a few of the several I came across. Which one is the right one? That is very hard to tell.
But, to celebrate this term, here are some pictures and gift ideas inspired by it. These items are brought to you in affiliation with Zazzle.com.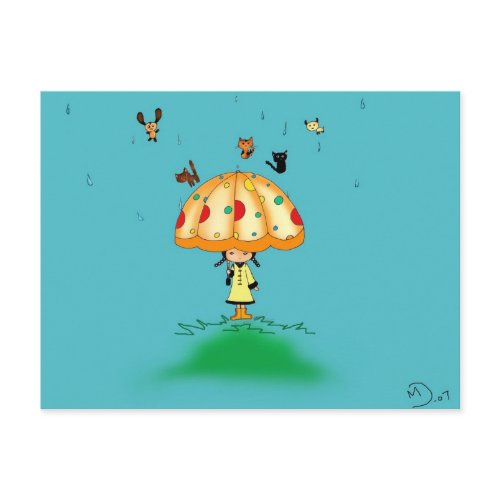 Raining cats & dogs
by
MayaDevi
postcard printing
from Zazzle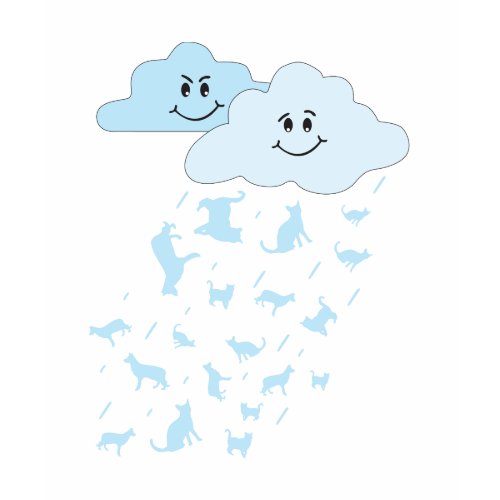 raining cats & dogs
by
mike3488
Create
custom shirts
on zazzle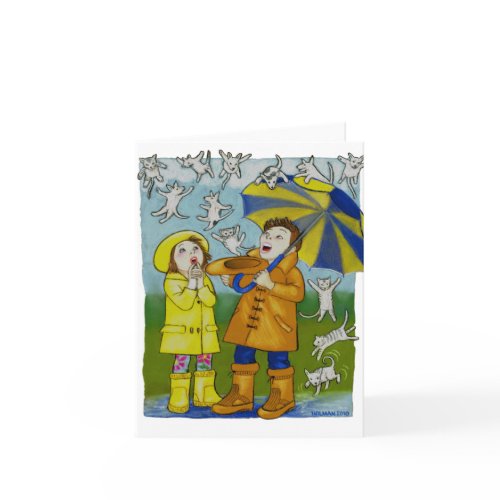 Raining Cats & Dogs Note Card
by
laurajholman
Shop all other
cards
at zazzle.com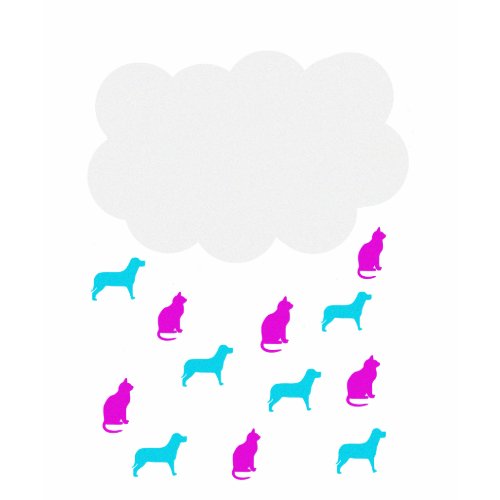 It's Raining Cats and Dogs! T-Shirt
by
LittleRedLady
Make a
custom shirt
on zazzle
raining cats & dogs
by
doonidesigns
See other
Dooni Posters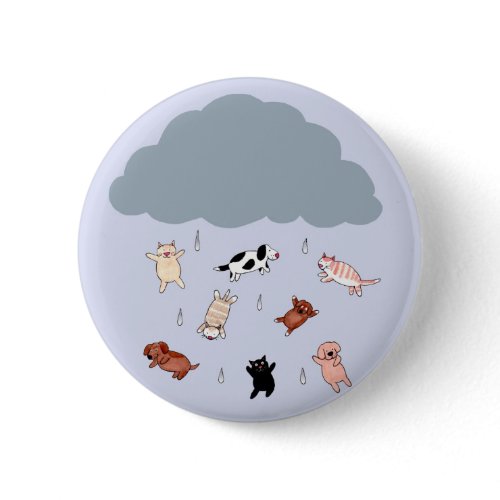 Raining Cats an Dogs
by
lilactuesday
View other
Cloud Buttons
When does a mouse need an umbrella on mug
by
mentalvagabond
Design
personalized photo mugs
at Zazzle
Here are more funny dogs and cats.


Looking for something?
Related articles
Cat sayings
Cat proverbs
Leave Raining Cats and Dogs and return to Cat Articles
Return to the Home Page of Cat Lovers Gifts Guide