My cute little tuxedo as a kitten...now he is 18 months!
by Elizabeth Wood
(Baja Mexico)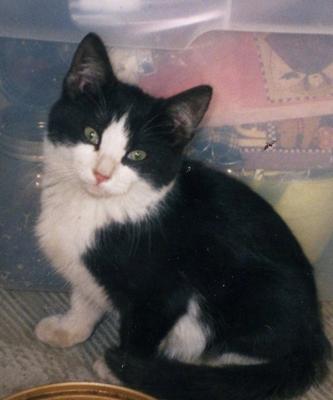 Isn't he just the cutest...two months
Just found out today that my cat is a tuxedo. I never heard of this type of cat. HE is so darn cute, walks around with us like he is one of the four dogs that also live with us here in Mexico!!!