My crazy orange cat, Sammy
by Jenny Kan
(Calgary, Alberta, Canada)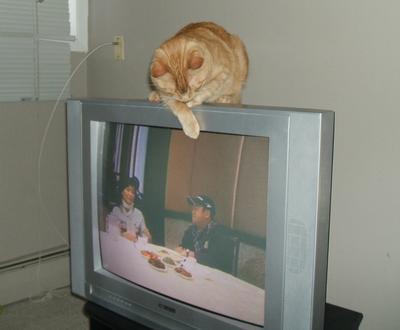 This is my male orange cat, Sammy. He is 9 years old. He still has a lot of energy. He has a health weight. I can't believe that he is 9 years old already and still has a lot of energy to run around.

He likes to get on top on the old TV. He like to try to catch something on the TV.
Join in and write your own page! It's easy to do. How? Simply click here to return to Your Funny Cat Photo.