"My Baby" - Soft long haired white -blue eyed...What breed is he?
by Sarah
(Seattle, WA, USA)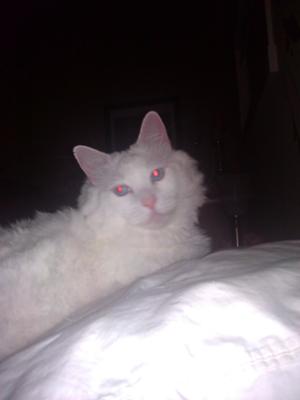 Hi -- My Baby Valcor NeNee McFatty Sweetie - Valcor for short- was a co-workers cat that just started coming to her home. Valcor is huge ~20 lbs; super people friendly once he gets to know you (follows me around like a little toddler & has to 'touch' me when he sleeps ;) ) ; deaf; all white/blue-eyed/deaf; and long haired that sheds all year- yet -is the softest softest fur ever!!

I realize he is a mix of something, but have no idea what. Any thoughts??