Dash and Willow the best of friends!
by Gwyneth
(Ca)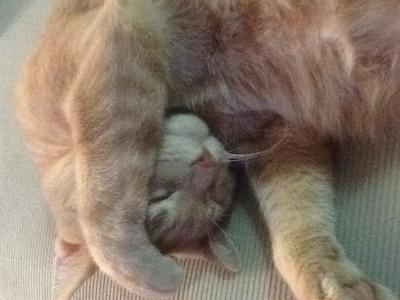 Dash
One day I found a ginger stray at the door meowing for food.The cat had a wound on his side,so we had to take care of him.Now he has a life long home but first he had to get used to Willow out cat we already had.After the cat who's name was now Dash came back from the vet after getting his wound medicene Willow started Hissing at our new cat.Now the two cats are best friends and play fight together a lot.If we didn't keep this cat he would of died outside.Dash is healthy and clean now.His fur has all grown back since the wound and he never wants to go outside.Willow and Dash are the Purrfect pets!

Note from admin: Click on thumbnail to enlarge each picture.