Calling All Cat Figurine Collectors
Cat Figurine Collections for Sale
If you're looking for unique cat gits, you're in luck. Here you will find several collections of cat items that are up for sale. Check them out.


Fellow cat lovers, here's a new opportunity to buy a unique collection of cat items. John is selling the entire collection as a whole, but is willing to consider selling individual pieces (see photo below). To learn more about John's cat figurine collection, please visit
http://members.cox.net/skidooo
.
If you are interested, please contact him via email - skidooo@cox.net.
Unique cat collectibles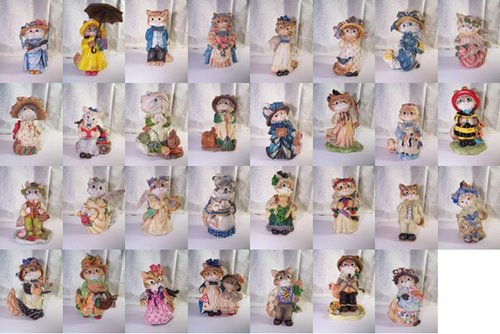 Duane's extensive cat-themed collection
Are you an avid collector of all things cat?
You're in luck. Duane, one of our readers, is selling an entire collection of unique, hard-to-find figurines. Duane spent years putting together this amazing cat collection, and it's now yours for the taking.
If you are interested in buying, here are the details:
The collection consists of over 300 cat-themed figurines.
The owner is selling the entire collection, not individual pieces.
The items come from over 30 different manufacturers and artists.
As an add-on, Duane is also including several cat mugs (12 of which were designed by K. Kliban) and other assorted figurines of cats.
Below you will find a picture of the cat collection, plus pictures of the mugs and the additional figurines.
(By the way a second cat collection has become available. Go to this collection.)
And if you love and/or collect Garfield memorabilia, you might be interested in this Garfield collection.)


This is the entire collection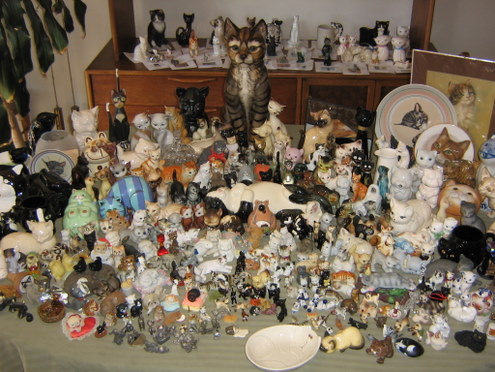 Collection of unique cat mugs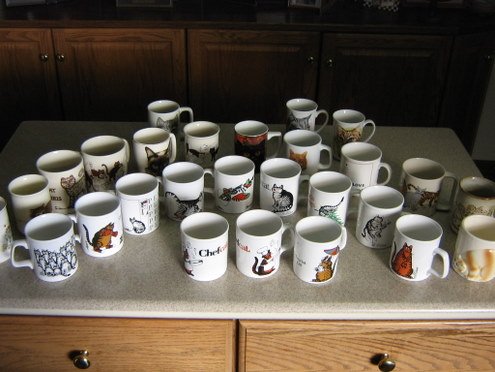 Additional figurines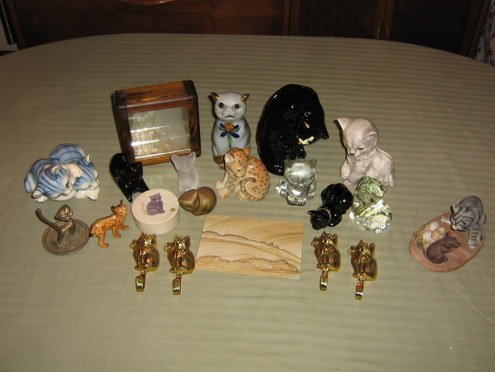 For prices/shipping inquiries please contact Duane:
e-mail - colorfulcollars@aol.com
phone - 805-968-1320
This is a once-in-a-lifetime opportunity, so don't delay and contact Duane today.


Another cat collection for sale!
Randy, another reader of this site, is selling his entire cat collection. Here are the details:
He is selling the collection as a whole -- this would be perfect for an Ebay person or someone who has an antique shop or booth, or for the avid collector.
The collection includes over 1600 pieces, including cookie jars, TV lamps, over 150 salt and pepper sets, a large amount of Camark wall hangers, Fenton, Westmoreland, Hager, McCoy, many others.
Here are the pictures of the collection:


Randy's cat collection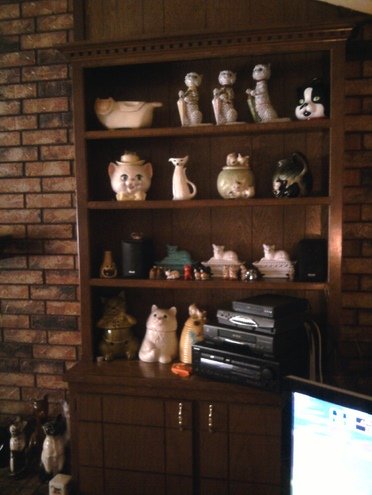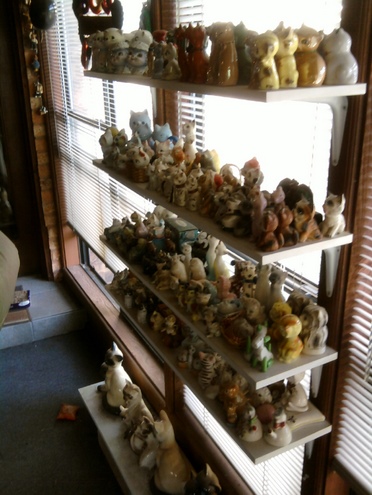 Interested? Contact Randy at Koenig11@cox.net


Garfield Collection
If you love this orange kitty, you'll love this extensive Garfield collection, which includes:
20 plush or stuffed toys
15 Garfield cartoon books
3 glass mugs
22 small plastic toys
4 coasters
3 wristwatch collector tins
14 bookmarks
1 Garfield phone
4 book covers
1 hand towel
13 Pez dispensers
All items are in excellent condition. The owner is interested in selling the entire collection as a lot.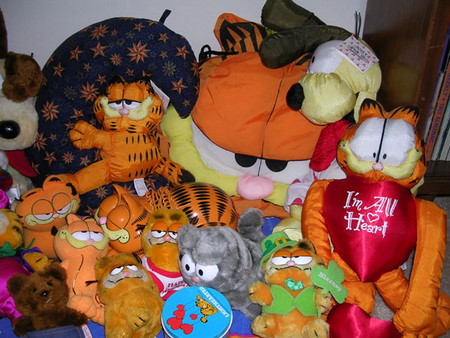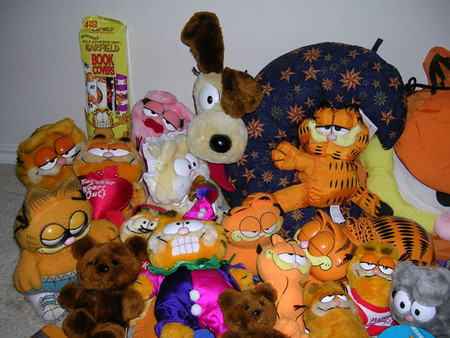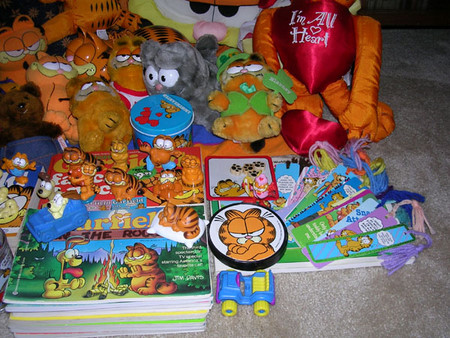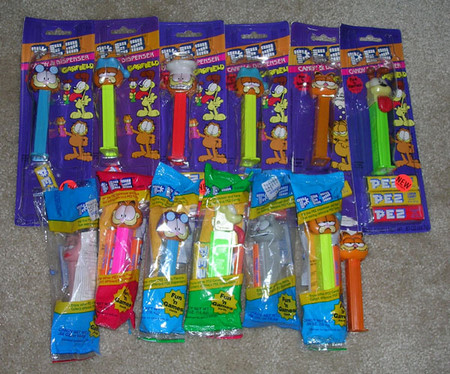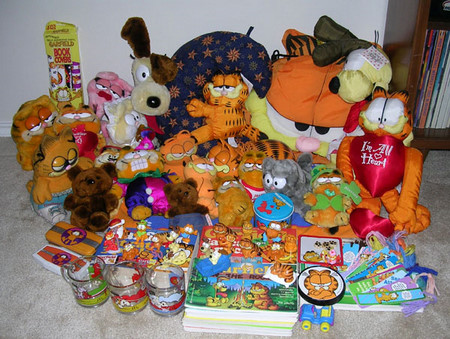 If you are interested, please send a note via our contact form, and I'll forward it to the collection's owner.


Check out these cat figurines from Amazon.com
Leave Cat Figurine Collection and return to Cat Figurines
Return to the Home Page of Cat Lovers Gifts Guide