Can you hear me NOW?

(San Bernardino, Ca)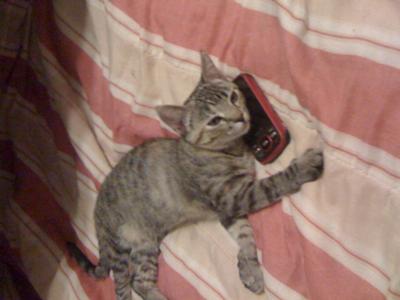 Abby on the phone
When I seen our tabby napping on my daughters cell phone I had to take the picture. We laugh and say she wanted all my daughters attention so she knew my daughter would look for her phone and she would have to touch her to move her. My son said he thinks she is ordering pizza. kids say the funniest things.